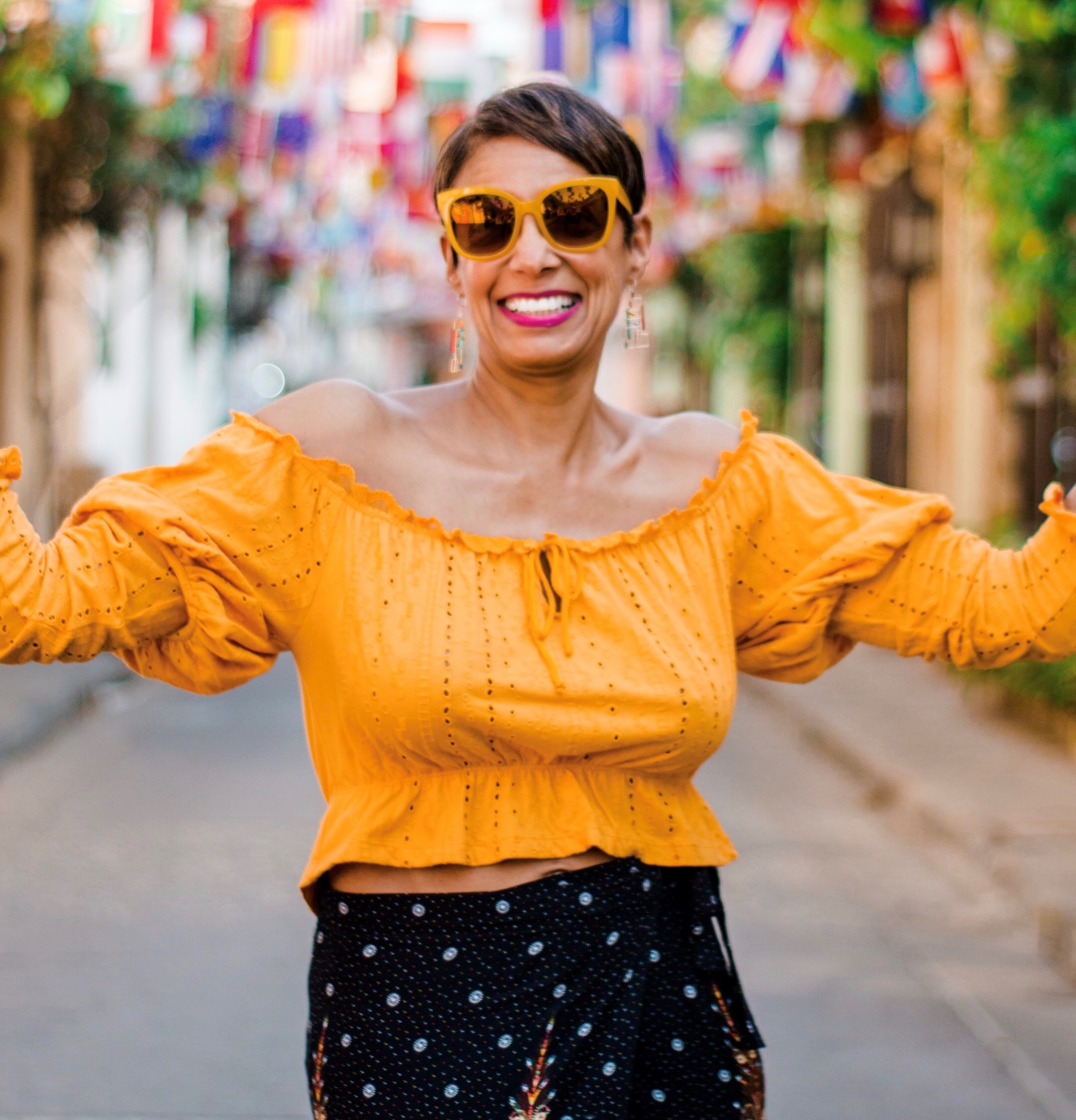 What in the world does self-permission have to do with aging? (Hint: everything!)
What's possible when we give ourselves permission to grow, expand, step into our greatness, and love our lives?
Does self-permission also mean greater self-love as we age?
Those are some of the compelling questions 61-year young Natalie Wester and I discussed on the latest episode of the Reinvention Rebels podcast.
Natalie is a badass with a compelling reinvention story.
She retired early, creating a minimalist life to start pursuing her passion for travel.
That passion, fear and excitement morphed into a 70-day solo trip around the world with one carry-on bag. OH YES!
And that's just scratching the surface of how The Hot Goddess blogger has reimagined her life. (you must check out her blog, SO funny)
Come join us and learn about Natalie's journey of self-permission, self-love and recognizing that if she can travel solo for 70 days in unfamiliar territory, she can pretty much do anything.
Such a juicy, inspiring, nothings-going-to-stop-me-now conversation about what's possible if we let up on self-doubt and press the gas pedal of self-permission.
Permission to feel more joy, to have new, sometimes scary but enriching experiences. To live full out, embracing life with open arms.
Yes please!! I don't know about you, but I want more of THAT!
(And did I mention that she started a 12-week apprenticeship as a whiskey intern for Cleveland Whiskey? From blackboard to bourbon, this Reinvention Rebel is on fire!!)
I love what Natalie shares about how:
· she's more capable and brave than she thought
· living a simpler and smaller life brings her joy
· she's okay with not knowing all the answers
· she's learning to get out of her own way
· she's not putting a label on her self-discovery journey, it's unfolding!
Sit back and enjoy an awesome and inspiring conversation that will have you leaning into your Inner Reinvenention Rebel. Trust me, she's in there!
Connect with Natalie:
Blog: The Hot Goddess
Instagram: @retired_rewired_inspired
Please Share What You Loved
Your feedback means everything to me! If you enjoyed this episode please rate and review on Apple Podcasts, Podchaser, Castbox or at reinventionrebels.com
Please spread the word! Let's encourage more women to unapologetically embrace their Inner Reinvention Rebel and boldly pursue their wildest dreams.
******
Let's Stay in Touch!
Visit me at reinventionrebels.com
Check out other things I'm up to here: http://linktr.ee/reinventionrebels
I'm building an empowering community of midlife and older women (aka Reinvention Rebels) on Instagram – I'm @reinventionrebels. Come join in the fun, we're having a ball!
Don't forget to visit Reinvention Rebels on Facebook.
Subscribe to the Reinvention Rebels podcast on Apple Podcasts, Subscribe on Google Podcasts, or Subscribe on Spotify (or wherever you listen to your favorite podcasts!)