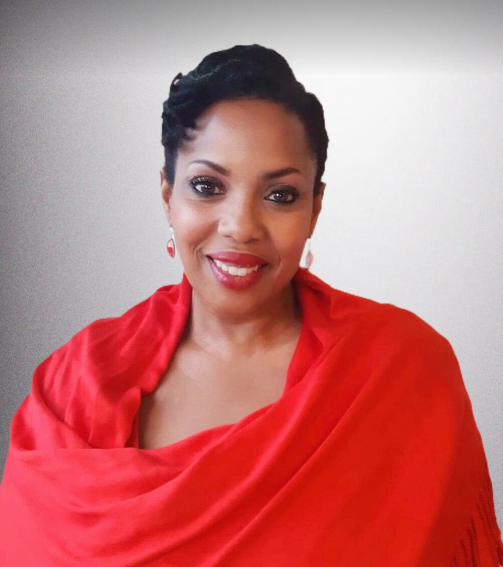 How does a burnt-out opera singer reinvent herself as someone who uplifts souls and helps people shine?
An interesting journey of self-development full of twists and turns, that's how.
50-year young Franzie Jean-Louis is living on purpose in "rebelicious" ways!
The self-proclaimed Mental Fitness Coach is on fire, sharing her light and radiance in the world and helping other people find their inner light too.
But it wasn't always this way.
Franzie dreamed of making it big in the opera world, yet struggled with perfectionism and "getting it right." So much so that by 22, she'd lost the desire to perform.
Humbled and unsure, she slowly carved out a new path, making discoveries about herself along the way.
Hers has been an unfolding, multi-year reinvention journey to arrive at her current destination. Each step of the way uncovered a piece of the puzzle in finding her true purpose. Along her path, she learned to trust her inner wisdom, overcome perfectionism, and live with joy.
We had the best conversation about reinvention and her evolution. I love what she shares about:
✅ Why she was burnt out as an opera singer by 22 and what she learned about herself
✅ How perfectionism thwarted her opera career
✅ Why it's important to build a "go with the flow" muscle to combat perfectionism
✅ How she missed the step of "just being Franzie" and the impact that had
✅ Why we need to listen to the clues that are in our reinvention path
✅ How focusing on others, instead of herself, helped move her forward and nurture compassion
✅ Why we should pay attention to those things we can do with ease
✅ How we can improve our mental fitness daily to remain in the driver's seat of wellness
✅ Why our mindset matters as we reinvent ourselves
And so many more insights and nuggets of wisdom!
This episode will inspire you about the possibilities that exist within you already. Franzie proves that midlife women are only getting started. That we can reinvent ourselves at any age or any stage, no matter our circumstances.
Lean in, listen and soak up her immense wisdom and then consider how you can flex your mental fitness muscles to reinvent yourself too!
Connect with Franzie:
LinkedIn: Franzie Jean-Louis
Instagram: @franziecoaching
Facebook: Franzie Jean-Louis
Franzie's Book – Potential is Boundless
Franzie's Music on Soundcloud
Mentioned in the episode:
✅ Kim Boudreau Smith episode
✅ Elaine Battles episode
✅ Ellen Feldman Ornato episode
Please Share What You Loved
Your feedback means everything to me! If you enjoyed this episode please rate and review on Apple Podcasts, Podchaser, Spotify or leave a comment at reinventionrebels.com

Let's Stay in Touch!
Visit me at reinventionrebels.com. I'm building an empowering community of midlife and older women (aka Reinvention Rebels) on Instagram – I'm @reinventionrebels.