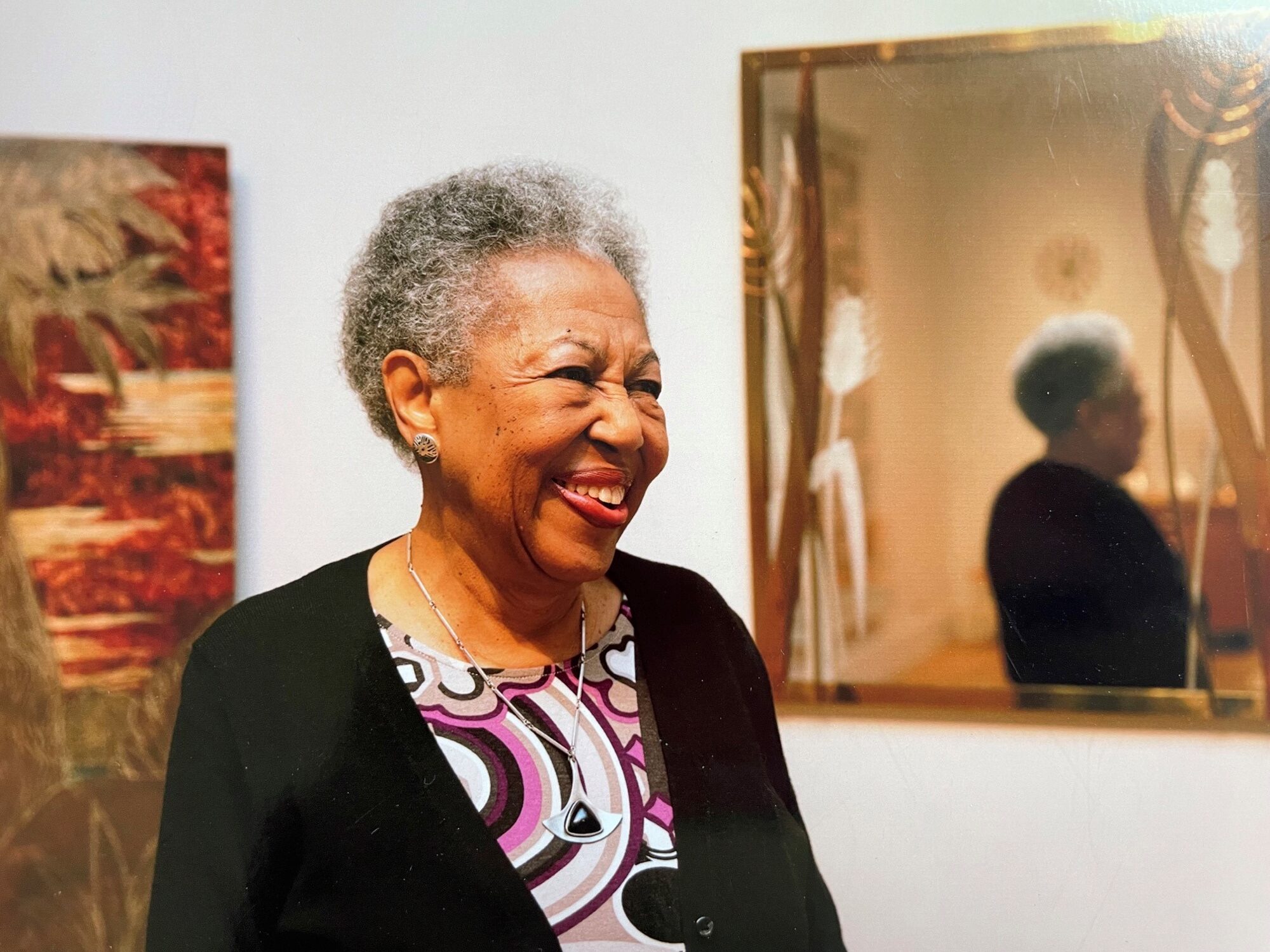 What if your 80s included ample amounts of art appreciation, community involvement, and pursuing those things that light you up?
What if being 89 meant vibrant living, memoir writing, and inspiring others about what's possible?
This is the story of my very special guest, my mom, Elaine. ❤️
In addition to mom, I also call her an almost-90 phenom.
She is quite the Reinvention Rebel.
She's excited about life and new possibilities.
She's not afraid to carve a new path.
She's taken cool classes like memoir writing to curate and leave behind our family history.
She's a patron of the arts, stimulating her mind with new ideas and experiences.
She's reinvented herself many times in many different ways over the years. And she's got some wonderful, sage words to share including:
✳️ Why role models are key to her development and her ongoing reinvention journey
✳️ How we can reinvent ourselves throughout our life, no matter our age
✳️ Why reinvention can happen in both big and small ways
✳️ How her curiosity has expanded her life to see new possibilities
✳️ Why you shouldn't be afraid to take chances
✳️ How she's leaned into her interests to support her many reinventions
And so many more stories of self-discovery, resilience, and family history.
I couldn't help but soak up our family stories, learning some new things along the way. We laughed, tried not to cry, and delighted in this shared mother-daughter experience. A precious conversation I'm honored to have had and will always cherish. 🥰
Sit back, lean in, and take a listen to this special episode about what's possible when we lean into curiosity and approach life with a sense of wonder and appreciation.
Mom reminds me that there are endless possibilities to find joy, practice self-love and lean into our abundant gifts and talents.
Please Share What You Loved
Your feedback means everything to me! If you enjoyed this episode please rate and review on Apple Podcasts, Podchaser, Castbox or leave a comment at reinventionrebels.com
Please spread the word! Let's encourage more women to unapologetically embrace their Inner Reinvention Rebel and boldly pursue their wildest dreams.
******
Let's Stay in Touch!
Visit me at reinventionrebels.com
Check out other things I'm up to here: http://linktr.ee/reinventionrebels
I'm building an empowering community of midlife and older women (aka Reinvention Rebels) on Instagram – I'm @reinventionrebels.
Don't forget to visit Reinvention Rebels on Facebook. And find me on Twitter @RebelsReinvent
Never miss an episode – subscribe to the Reinvention Rebels podcast on Apple Podcasts, Google Podcasts, or Spotify (or wherever you listen to your favorite podcasts!)