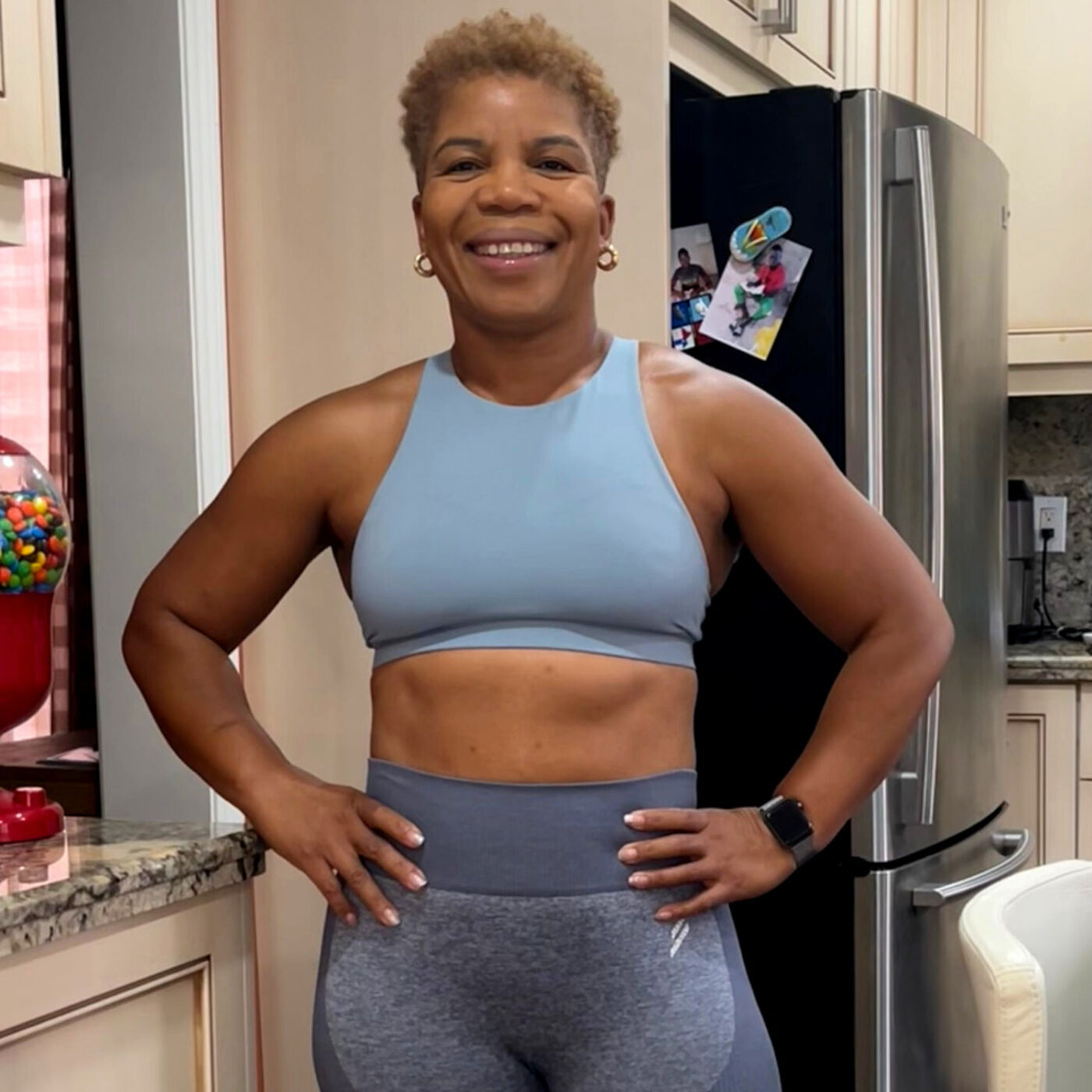 55-year young Dahlia Douglas-Ingram has reinvented herself over several years to emerge as an empowered mid-lifer who's inspiring others with her fitness journey on Instagram, TikTok and YouTube.
But that's now how her midlife journey started.
Gripped by shifting hormones and a plethora of perimenopausal symptoms, she found herself both physically and mentally drained. She felt a loss of confidence and was unhappy with her body.
And then she decided it was time to make important changes. 
Those changes have helped transform her life in powerful ways.
And she didn't go it alone, she made healthy changes with a village of supporters – her Reinvention Dream Team.
I love what Dahlia shares in this episode about:
✅ Why it's important to take incremental steps, be mindful of our choices, and offer ourselves grace when we stumble
✅ How she embarked on a fitness journey with the support of her family, a patient trainer, and a community at the gym
✅ Why self-care is so important as we reinvent
✅ How the the power of stillness is key for rediscovering one's purpose in midlife
✅ Why doing it scared is important to personal growth and reinvention
There is so much joy, fun and wisdom in our conversation!
I love Dahlia's empowering fitness journey.
I love the strength she's gained both mentally and physically.
And I love the example she sets about how each of us can find our own midlife groove, however that might look.
She proves that if you're willing to get out there and be open, anything is possible!
Don't miss this episode full of inspiration, motivation, and valuable insights to help you navigate your own reinvention journey.
Connect with Dahlia:
Instagram: @iamdougieing
YouTube: @iamdougieing
TikTok: @iamdougieing
Mentioned in this episode:

Please Share What You Loved
Your feedback means everything to me! If you enjoyed this episode please rate and review on Apple Podcasts,  Podchaser, Castbox or leave a comment at reinventionrebels.com
Please spread the word! Let's encourage more women to unapologetically embrace their Inner Reinvention Rebel and boldly pursue their wildest dreams.
Ready to pursue your midlife and beyond dreams? Here's a simple and fun way to get started and kick uncertainty to the curb! Download my audio cheat sheet, 5 Questions to Spark Your Curiosity and Inspire Your Reinvention Journey. Let's get inspired together. 🥳 It's never too late and you're never too old to pursue your dreams!
*********
Thanks for joining me, let's reinvent and get inspired together!
Let's connect:
Instagram: @reinventionrebels
Twitter: @rebelsreinvent
Facebook: @ReinventionRebels