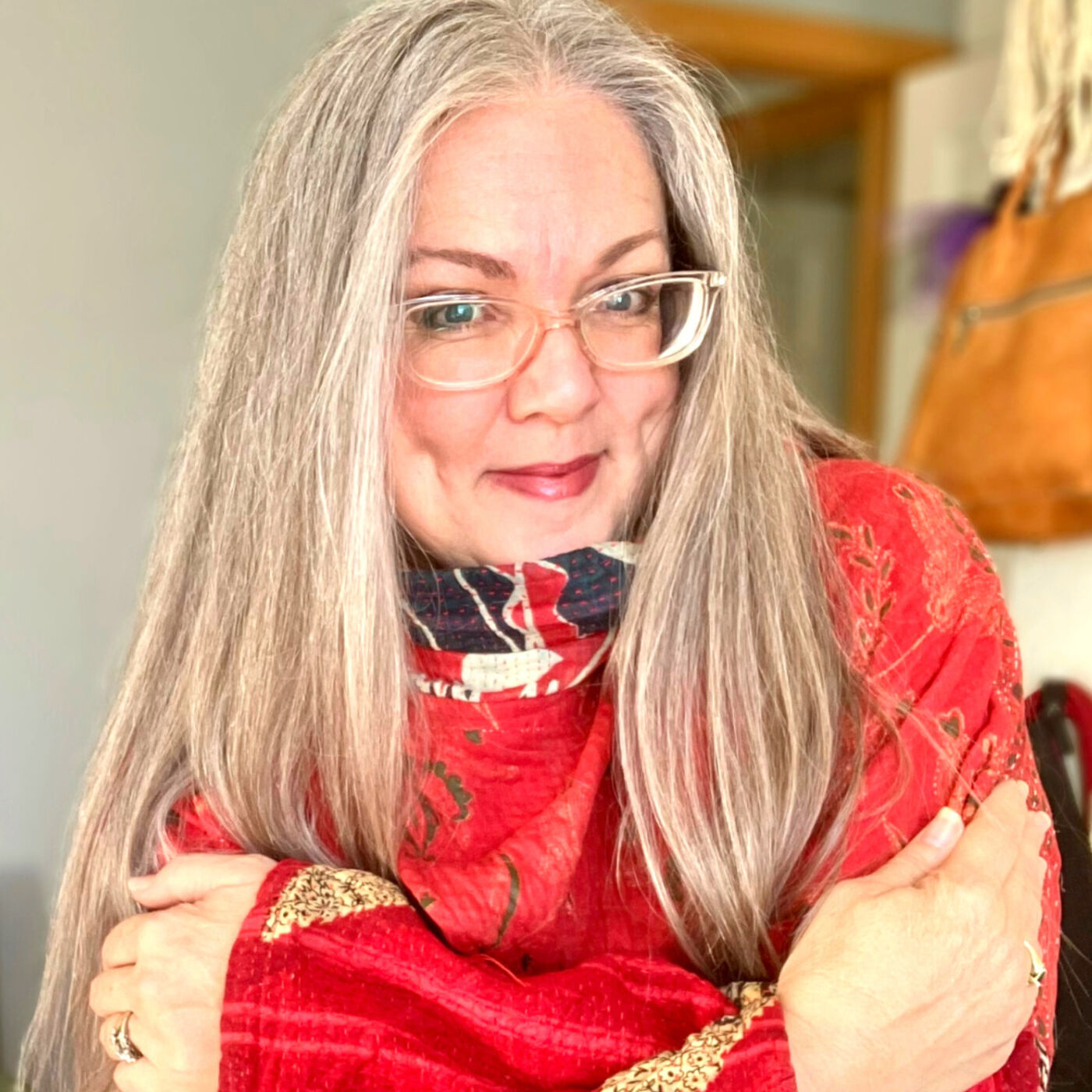 Embracing Silver Hair and Midlife Reinvention
If you're a midlife or older woman, you've probably spent time contemplating the greying of your hair – good, bad and everything in between.
Whether you're joyfully going grey, contemplating what's next for your hair or coloring it, you will love what I'm sharing today.
These days, silver hair is in. Not your grandma's silver hair, but hip versions of grey and silver hair.
In this episode, I have a fascinating conversation with Robin Salls, the founder of the first-ever magazine for silver-haired women, Tangled Silver.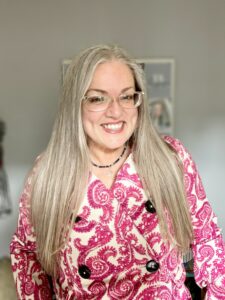 We discuss the importance of community, self-acceptance, and embracing the aging process. We also explore the inspiring stories of women who have embraced their silver hair and redefined themselves in midlife.
Join us as we delve into the empowering journey of reinvention and the endless possibilities that await those who choose to embrace change and growth at any age.
Tune in to hear:
✅ What inspired Robin to go grey  (and how her hair is healthier than ever before!)
✅ Why Robin started Tangled Silver  and the powerful lessons she's learned as she's reinvented herself as a magazine publisher
✅ Why going grey can be an empowering experience for midlife women
✅ How Robin is helping women embrace their grey hair with joy (this ain't your grandma's grey!)
✅ How women are supporting each other in the silver community, encouraging self-acceptance and embracing aging
Our conversation is powerful and life-affirming. We can navigate our midlife hair and changes with joy, not trepidation.
Don't miss this episode full of inspiration, motivation, and valuable insights to help you navigate your midlife hair journey.
We can choose silver hair with confidence. We can choose to go grey on our terms. We can find a community of other women with silver hair too. Together, we can rock the world!
Connect with Robin:
Instagram: @tangledsilver
Instagram: @tangledsilvermagazine
Twitter @RobinSalls
Facebook: Tangledsilvermag
Mentioned in this episode:
******
Let's Stay in Touch!
Visit me at reinventionrebels.com
Ready to calm your mind, shift your mindset and crush your goals? Join the Goals with Soul Virtual Summit from May 1-4. This virtual conference for high-achieving women is free and full of inspiration to help you achieve your goals! Learn more and come join us!
Ready to pursue your midlife and beyond dreams? Here's a simple and fun way to get started and kick uncertainty to the curb! Download my audio cheat sheet, 5 Questions to Spark Your Curiosity and Inspire Your Reinvention Journey. Let's get inspired together. 🥳 It's never too late and you're never too old to pursue your dreams!
*********
Thanks for joining me, let's reinvent and get inspired together!
Let's connect:
Instagram: @reinventionrebels
Twitter: @rebelsreinvent
Facebook: @ReinventionRebels