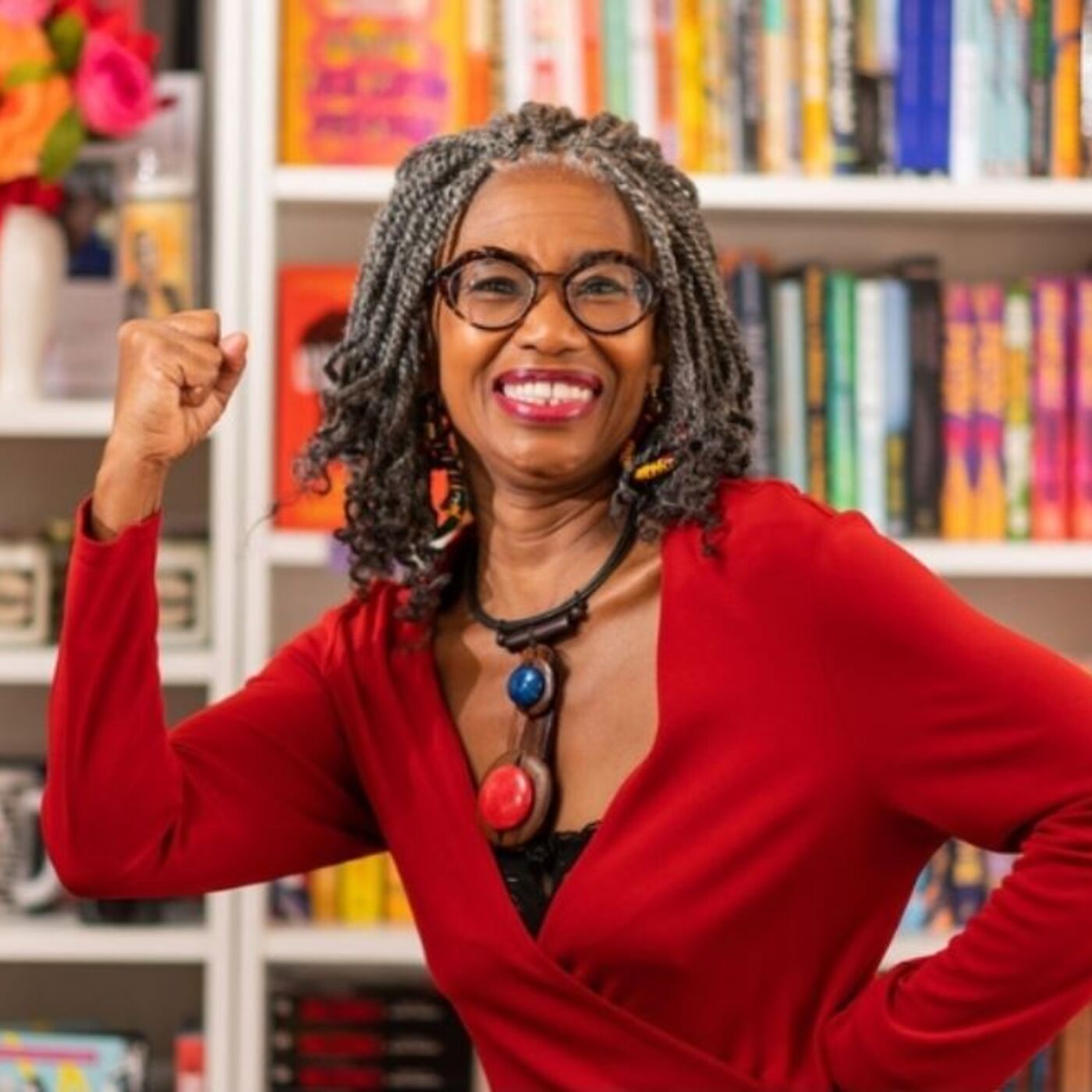 What would be possible if you followed your greatest passion and reinvented yourself in new, bold, and exciting ways?
Almost anything, as 61-year young Reinvention Rebel Ife Michelle Gardin can attest.
This unapologetic rebel has found her sweet spot, leaned into her many gifts, and reinvented herself to create a lasting cultural legacy – The Elm City Lit Fest in New Haven, Connecticut.
This isn't just any kind of literary festival.
In fact, it's the only LIT fest in the world that celebrates literature, literary arts, and literary artists of the African Diaspora.
Ife says that liberating herself – uncovering, owning, and embracing her true self has led to a newfound sense of freedom as she ages. At 61, that freedom and creativity have manifested in a festival that celebrates, illuminates, and elevates black writers.
We had the best conversation about her reinvention journey, the many fits and starts, and her biggest lessons learned. Her story is inspiring, reminding us that it's never too late for any of us to reinvent ourselves and be of service to others.
In this episode Ife shares:
How her passion for the arts started as a child and was key to reinventing herself in her 60s
How having an expansive mindset helps to uncover new possibilities for joy as we age
Why getting out of our own way is so important (let's stop making things so hard!)
How finding our true self leads to a liberating sense of freedom
Why she refuses to lose joy, love, and compassion as she ages
How she's creating an empowering arts legacy that celebrates the African diaspora and has attracted a global audience
And so much more!
You won't want to miss this episode – a peek into reinvention in action. Ife plants the seeds for how we can create our own bountiful version of reinvention badassery to shine like never before (or again!)
Lean in and listen for a big dose of empowerment, encouragement, and inspiration to fuel your own unique reinvention.
Connect with Ife:
Instagram: @ifemichellerose
Instagram: Elm City LIT Fest
Facebook: Elm City LIT Fest
website: elmcitylitfest.com
Podcast: Elm City LIT Fest podcast
Please Share What You Loved
Your feedback means everything to me! If you enjoyed this episode please rate and review on Apple Podcasts, Podchaser, Castbox or leave a comment at reinventionrebels.com
Please spread the word! Let's encourage more women to unapologetically embrace their Inner Reinvention Rebel and boldly pursue their wildest dreams.
******
Let's Stay in Touch!
Visit me at reinventionrebels.com
Check out other things I'm up to here: http://linktr.ee/reinventionrebels
I'm building an empowering community of midlife and older women (aka Reinvention Rebels) on Instagram – I'm @reinventionrebels. Come join in the fun, we're having a ball!
Don't forget to visit Reinvention Rebels on Facebook.
Subscribe to the Reinvention Rebels podcast on Apple Podcasts, Google Podcasts, or Spotify (or wherever you listen to your favorite podcasts!)