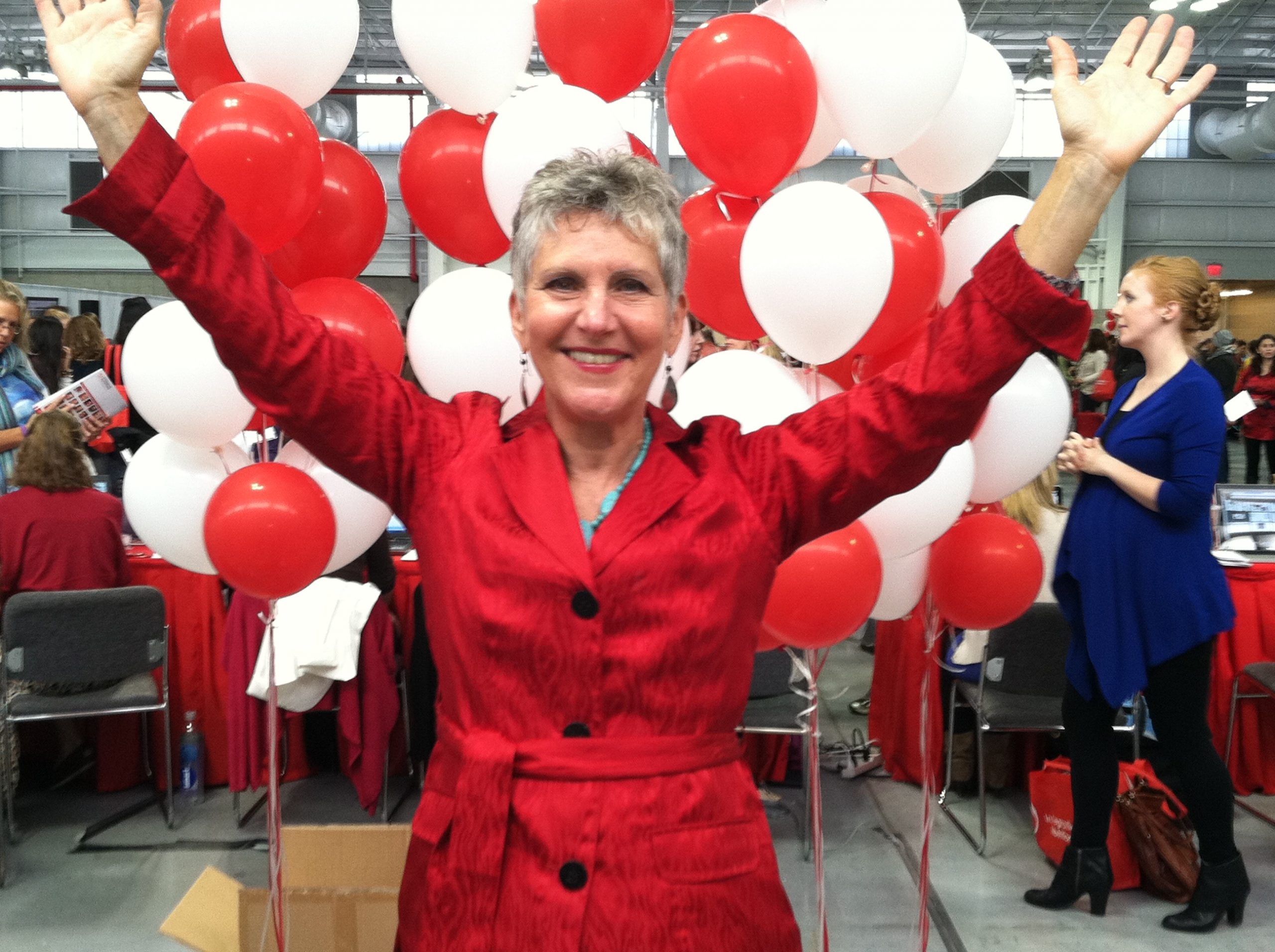 What would be possible if we reinvented ourselves in our 50s, 60s, AND 70s?
According to 72-year young Reinvention Rebel Janet Luongo, just about anything!
This energetic artist and activist should know. She's not only reinvented herself multiple times later in life, but she's also honed her reinvention skills over many years.
Can you imagine seeing yourself exhibiting your artwork in Paris and then fearlessly making it happen?
Yep, she did that.
And writing a memoir about a year in your life at 18 and getting it published at 72? She did that too!
Reinventing herself many times over has yielded impactful lessons in self-empowerment, resilience, courage, and a desire to contribute her time and talents to make the world a better place.
The common denominator: she has learned how to manifest her dreams, turning her ideas into reality. She reminds us that we can do that too!
I love what Janet shares about:
– how she's manifested her desires in every decade
– why she quit her job during a critical time to reinvent herself
– how trusting her gut led to a host of new opportunities
– why experimentation and self-discovery are important parts of the reinvention process
– how we can rekindle our dreams, no matter how many years have gone by
– why patience is key to reinventing ourselves (it almost never happens overnight!)
– how she continues to reinvent herself at 72 in inspiring ways
and so much more!
This episode is so juicy, so joyful, so full of ideas to ignite your own thinking about what's possible as you age.
We can reinvent ourselves at any age or any stage and Janet epitomizes just how possible this is. As Janet says, "you are worthy of all good things."
Connect with Janet:
Website:  janet.luongo.com
Instagram: @janetluongo
LinkedIn: @janetluongo
Facebook: Janet Loungo
Twitter: @janetluongo
Buy Janet's Book: Rebellion, 1967,  A Memoir
Please Share What You Loved
Your feedback means everything to me! If you enjoyed this episode please rate and review on Apple Podcasts,  Podchaser, Castbox or leave a comment at reinventionrebels.com
Please spread the word! Let's encourage more women to unapologetically embrace their Inner Reinvention Rebel and boldly pursue their wildest dreams.
******
Let's Stay in Touch!
Visit me at reinventionrebels.com
Check out other things I'm up to here: http://linktr.ee/reinventionrebels
I'm building an empowering community of midlife and older women (aka Reinvention Rebels) on Instagram – I'm @reinventionrebels. Come join in the fun, we're having a ball!
Don't forget to visit Reinvention Rebels on Facebook.
Subscribe to the Reinvention Rebels podcast on Apple Podcasts, Google Podcasts, or Spotify (or wherever you listen to your favorite podcasts!)