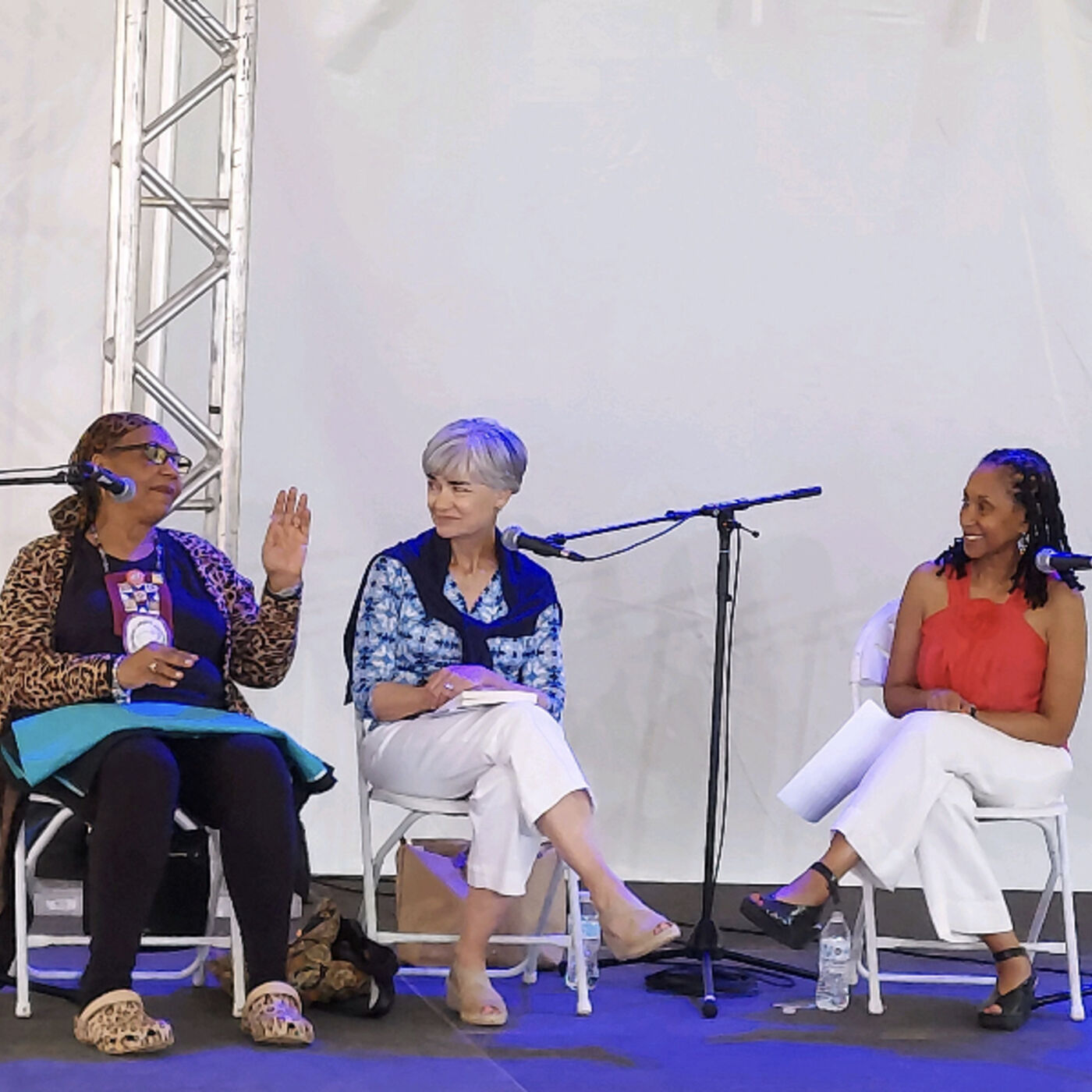 Reinvention at Any Age
Welcome to the first Reinvention Rebels live episode! An episode filled with inspiring reinventions and empowering journeys – a conversation that redefines the concept of personal growth.
This episode was recorded at the International Festival of Arts and Ideas in New Haven, Connecticut on June 20, 2023.
I'm thrilled to share the microphone with two incredible guests – Ellen Pankey and Lisa Franco.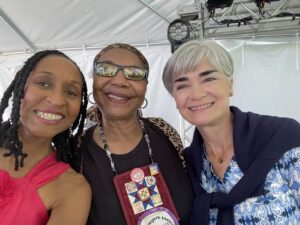 They take us down their unique paths of transformation, shedding light on the trials and triumphs that come with reinventing oneself.
74-year young Ellen awoke from a coma eight years ago and had to reinvent herself out of necessity. She had to relearn everything from walking to talking to eating. How she's reimagined her life is remarkable including starting a YouTube channel in her 70s, going live twice a week to share her art and wisdom.
66-year young Lisa serendipitously discovered a bundle of World War II love letters in an antique shop that sparked her reinvention as an author, capturing a beautiful love story. Her reinvention journey has evolved including becoming chief promoter and marketer and growing beyond her discomfort with public speaking to share her compelling story.
Both of are full of so much wisdom and inspiration!
In this powerful and engaging live episode, you'll learn:
✳️ why stepping out of our comfort zone is so important to reinventing ourselves
✳️ how we can reinvent ourselves by taking action, trusting our intuition, and getting support from others
✳️ why reinvention is not just about changing what you do but also discovering who you are as Lisa and Ellen have done.
Listen closely as we discuss Lisa and Ellen's diverse reinvention paths and how we can find relatable elements in each others' stories. This episode will delight and inspire you into action!
Connect with Ellen:
Email: ellenpankey@gmail.com
YouTube: gquattraditionzs
Connect with Lisa:
LinkedIn: Lisa Franco
Website: mydearestdarlingbook.com
******
Please Share What You Loved
Your feedback means everything to me! If you enjoyed this episode please rate and review on Apple Podcasts, Podchaser, Castbox or leave a comment at reinventionrebels.com
Visit me at reinventionrebels.com
Check out other things I'm up to here: http://linktr.ee/reinventionrebels

Ready to pursue your midlife and beyond dreams? Here's a simple and fun way to get started and kick uncertainty to the curb! Download my audio cheat sheet, 5 Questions to Spark Your Curiosity and Inspire Your Reinvention Journey. Let's get inspired together. 🥳 It's never too late and you're never too old to pursue your dreams!
*********
Thanks for joining me, let's reinvent and get inspired together!
Let's connect:
Instagram: @reinventionrebels
Twitter: @rebelsreinvent
Facebook: @ReinventionRebels