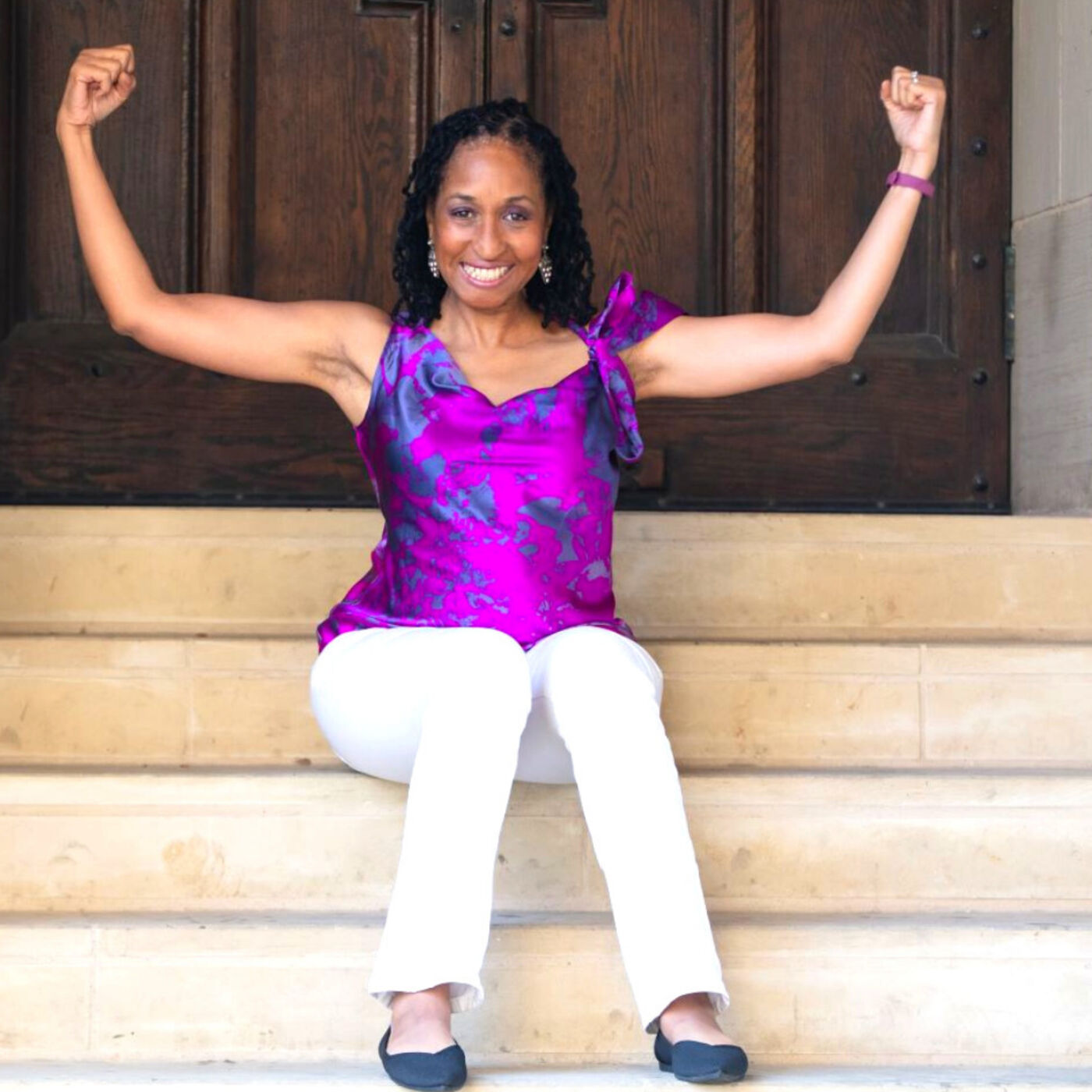 Reinventing Your Midlife Body
What if you learned to love your midlife body, appreciate it and accept it instead of complaining about it?
Wouldn't you feel totally empowered?
In this episode, I share my journey of reclaiming my midlife body and how we can all stay healthy and inspired despite the challenges that come with aging.
I discuss my favorite podcasts that motivate me to work hard on my health and fitness, including Gruff Talk with Barbara Hannah Grufferman, GYSB Talks (Get Your Sexy Back) with Carla Palmer, and The Mel Robbins Podcast.
These podcasts offer powerful information, inspiration, and mindset shifts specifically for midlife women, helping us appreciate and love our bodies as they change.
Join me as I delve into these resources and encourage you to take actionable steps towards reinventing your midlife body, embracing a "do it scared" attitude, and shining your light in the world.
You are too amazing to let changes in midlife life hamper you from being your best self!
Don't miss this episode full of valuable insights and inspiration for living your best life at any age!
Mentioned in this episode:
Please Share What You Loved
Your feedback means everything to me! If you enjoyed this episode please rate and review on Apple Podcasts,  Podchaser, Castbox or leave a comment at reinventionrebels.com
Please spread the word! Let's encourage more women to unapologetically embrace their Inner Reinvention Rebel and boldly pursue their wildest dreams.
Ambient Sounds Meditation for Women is a podcast that can help you improve your sleep, cognitive performance, concentration and mood. Play in the background while you work or as you fall asleep. Find it on your favorite podcast app or visit WomensMeditationNetwork.com
Ready to pursue your midlife and beyond dreams? Here's a simple and fun way to get started and kick uncertainty to the curb! Download my audio cheat sheet, 5 Questions to Spark Your Curiosity and Inspire Your Reinvention Journey. Let's get inspired together. 🥳 It's never too late and you're never too old to pursue your dreams!
*********
Thanks for joining me, let's reinvent and get inspired together!
Let's connect:
Instagram: @reinventionrebels
Twitter: @rebelsreinvent
Facebook: @ReinventionRebels