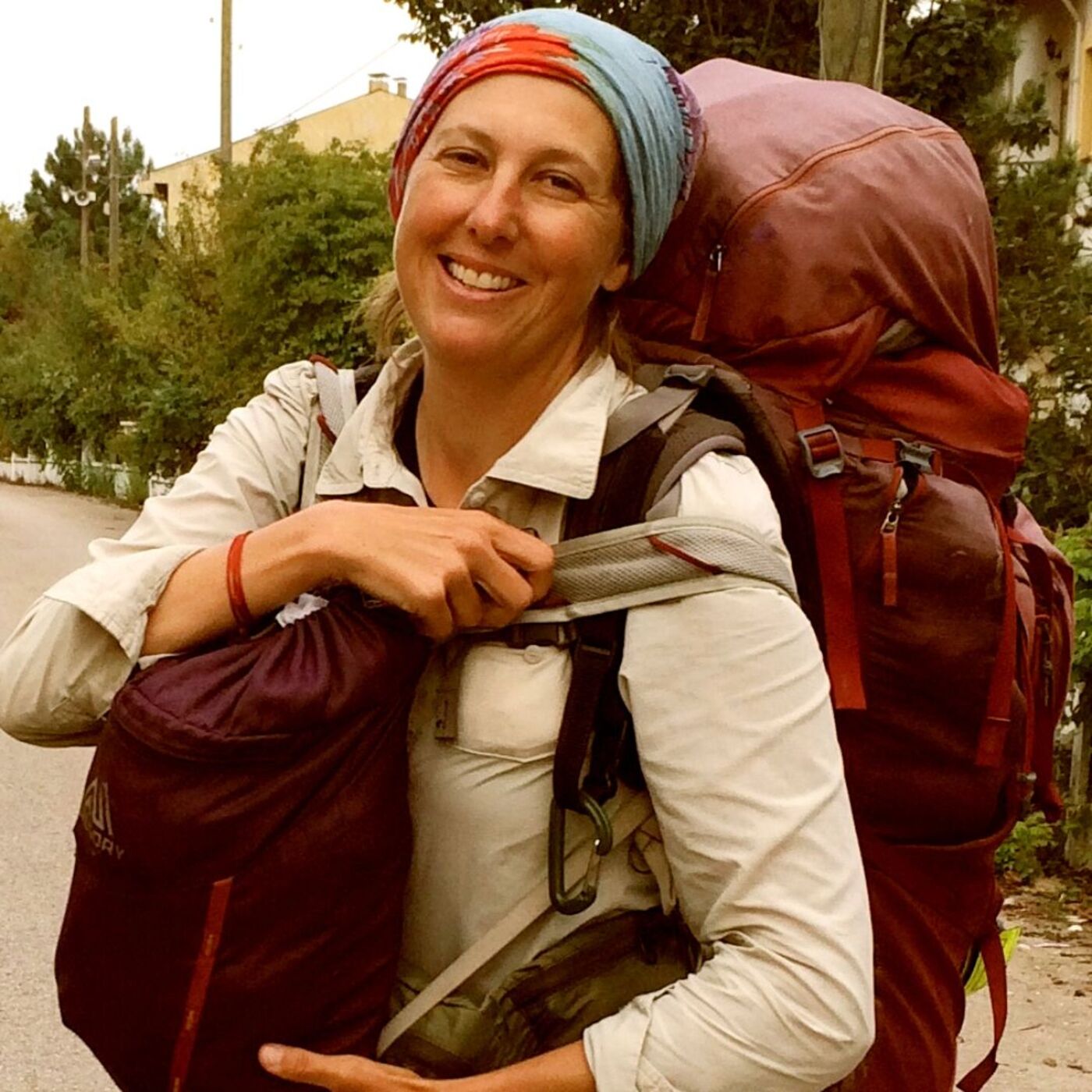 Welcome to another inspiring episode of the Reinvention Rebels podcast, where we have the fearless Jen Baljko joining us to share her incredible journey of reinvention. Throughout her life, Jen has bravely embraced change and sought joy in every new experience.
At 25, she packed up her car and drove across the US to start a new life. At 33, she sold everything she owned and moved abroad. At 44, she walked across two continents with her partner. At 50, she committed to living the rest of her days as a joy journey.
Most especially, you can't help but be inspired by Jenn's story of trekking from Bangkok, Thailand to Barcelona, Spain over 3.5 years and the many insights she gained.
Tune in to learn:
✅ What Jenn discovered about herself during her cross-continental journey (so many aha moments!)
✅ Why creativity and intuition are key to reinventing ourselves in midlife
✅ How she discovered joy and purpose in life and how you can too
✅ How the power of fearlessness can help us break through our self-imposed limitations
✅ Why it's important to redefine success and happiness in our lives as we age
Join us and learn from Jen's incredible experiences as we dive into the world of reinvention and finding joy in life. Her inspiring story will motivate you to take the next step in your life, no matter how small, and trust the reinvention process.
Connect with Jenn:
Website: alwaysonmyway.com
Website: jenniferbaljko.com
Facebookgroup: Fierce Awakened Woman
Documentary: Bangkok Barcelona on Foot
Sign up for the free Midlife Mojo Virtual Summit, June 18-22, and lean into midlife inspiration and information that will delight you. Seize this fantastic opportunity to focus on yourself, be intentional, and be reminded that we're never alone in midlife.
Ready to pursue your midlife and beyond dreams? Here's a simple and fun way to get started and kick uncertainty to the curb! Download my audio cheat sheet, 5 Questions to Spark Your Curiosity and Inspire Your Reinvention Journey. Let's get inspired together. 🥳 It's never too late and you're never too old to pursue your dreams!
*********
Thanks for joining me, let's reinvent and get inspired together!
Let's connect:
Instagram: @reinventionrebels
Twitter: @rebelsreinvent
Facebook: @ReinventionRebels