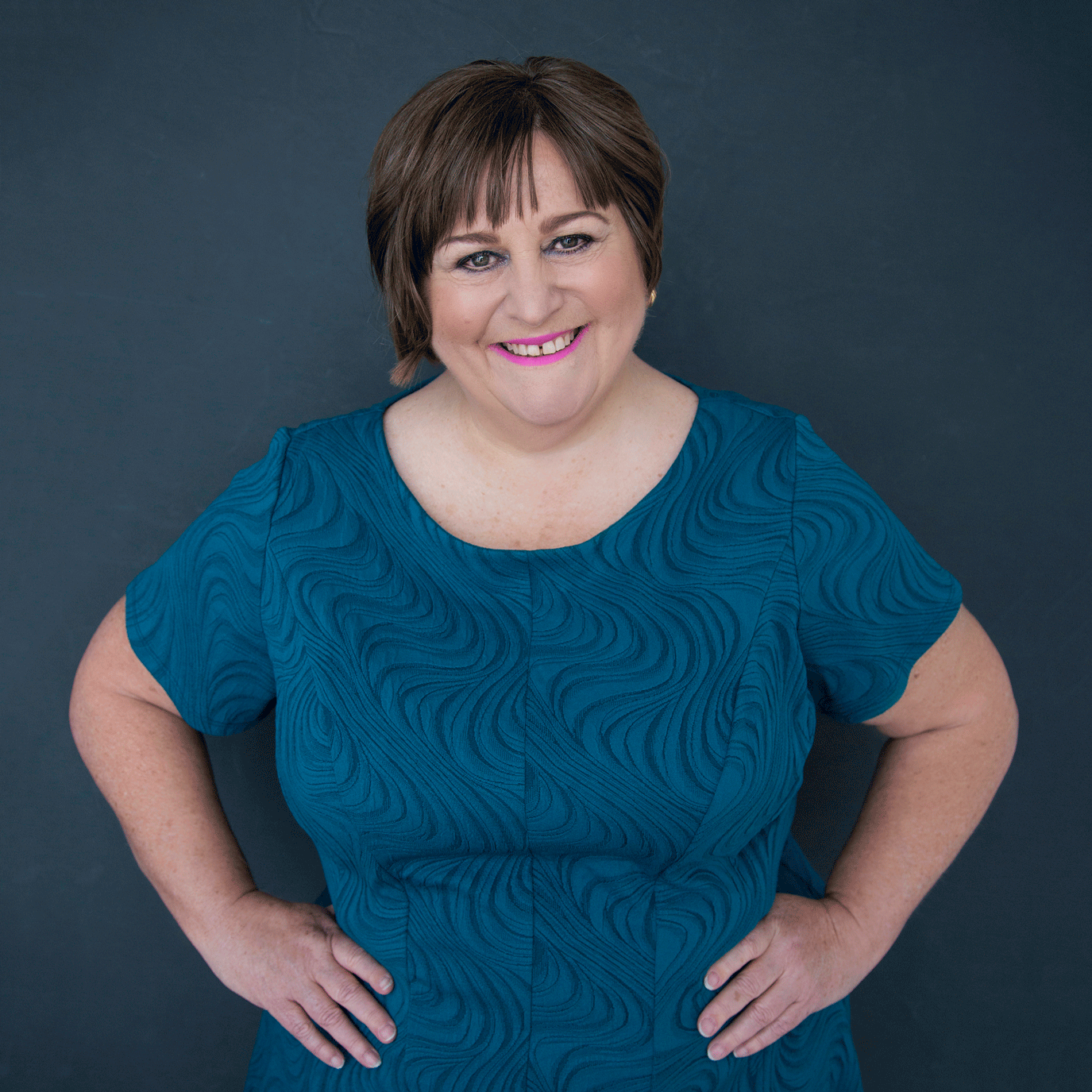 Who do you know that thrives on new possibilities and isn't afraid to reinvent herself across decades? Someone who is passionate about community building and intergenerational collaboration?
One of these amazing people is 62-year young Michelle St Jane. This fierce and fearless Reinvention Rebel has reimagined what it looks like to start fresh in her 50s and 60s while helping to make the world a better place.
After running a successful, all-women law firm in Bermuda, Michelle was itching for more. At 50, she started a doctorate program, graduating at 55 with expertise in leadership and social responsibility. As a faculty member, she's lectured at universities in the US, Canada and England  And she's got a BIG vision – at 61 she started a podcast for global leaders as the host of Life & Leadership: A Conscious Journey.
In her reinvented life Michelle thrives on building community to develop inspired and conscious leaders. But that's not all, she also continues to focus on her own conscious awakening and new ways to reinvent herself.
I love what Michelle shares about:
✳️ Why we should pursue what we're passionate about and lights us up
✳️ How she's consciously chosen her reinvention path, listening to her calling to do more to contribute to the world
✳️ Why assessments can help us reinvent ourselves to shine
✳️ How we can honor the uniqueness of who are through our reinventions
✳️ Why our over-50 brain can propel us forward in new and exciting ways
✳️ How we can acknowledge and transform negative beliefs as a building block to our personal growth.
Michelle is warm, funny, and full of reinvention wisdom. Her ideas will help you see new possibilities for what you can create in your own life!
Connect with Michelle:
Website:  https://www.podpage.com/life-leadership-a-conscious-journey
LinkedIn: @michellestjane
Instagram: @michellestjanementor
Twitter: @MichelleStJane
Facebook: https://www.facebook.com/michelle.stjane/
Mentioned in this episode:  71-year young Reinvention Rebel Barbara Healy.  Check out her episode when she joined me in the Reinvention Rebels guest chair in July 2021.
Please Share What You Loved
Your feedback means everything to me! If you enjoyed this episode please rate and review on Apple Podcasts, Podchaser, Castbox or leave a comment at reinventionrebels.com
Please spread the word! Let's encourage more women to unapologetically embrace their Inner Reinvention Rebel and boldly pursue their wildest dreams.
******
Let's Stay in Touch!
Visit me at reinventionrebels.com
Check out other things I'm up to here: http://linktr.ee/reinventionrebels
I'm building an empowering community of midlife and older women (aka Reinvention Rebels) on Instagram – I'm @reinventionrebels. Come join in the fun, we're having a ball!
Don't forget to visit Reinvention Rebels on Facebook.
Subscribe to the Reinvention Rebels podcast on Apple Podcasts, Google Podcasts, or Spotify (or wherever you listen to your favorite podcasts!)