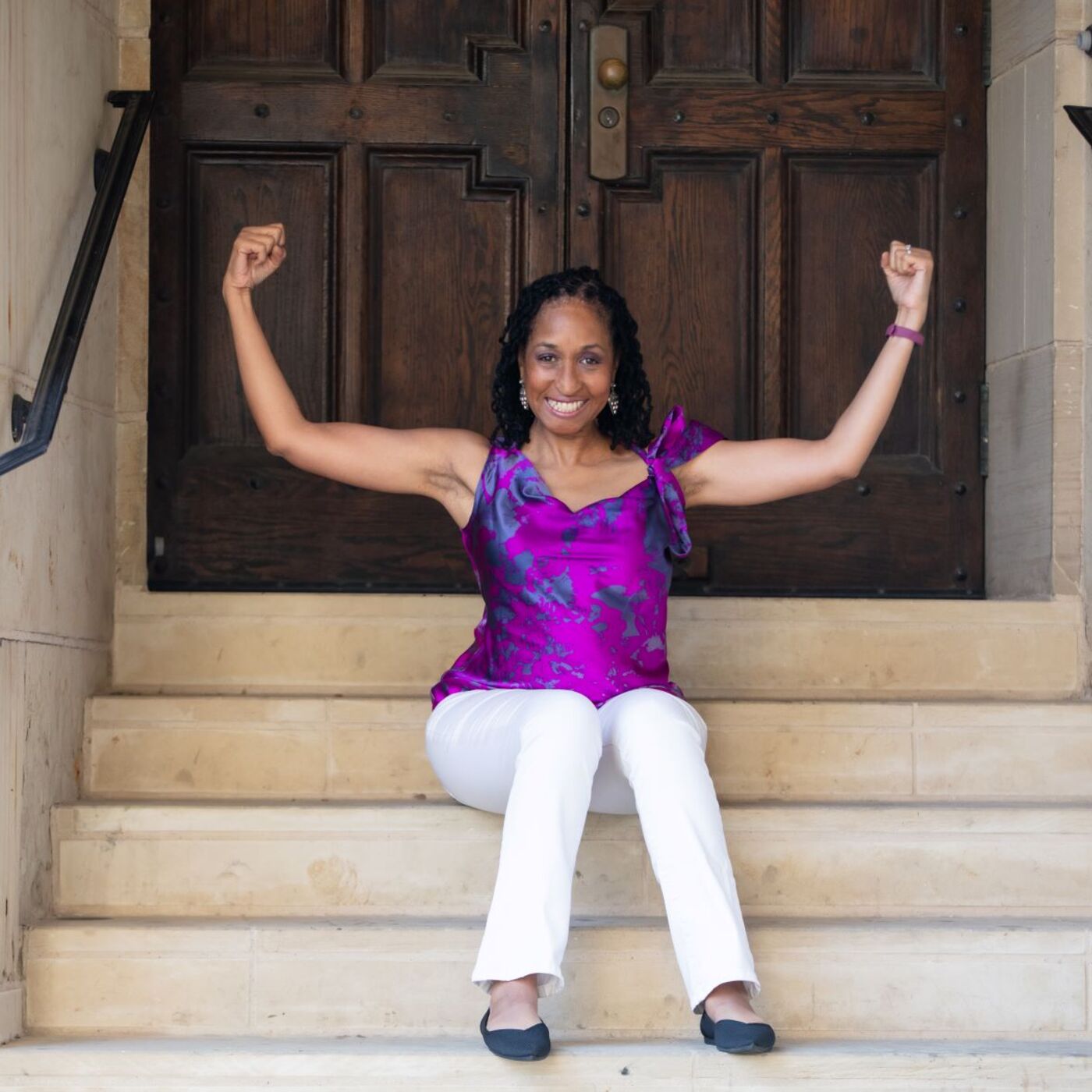 Reinvent Yourself: New Possibilities Abound!
Have you felt apprehensive about making that leap into something new as you reinvent yourself?
Ever talk yourself out of it because you're scared of how things might unfold and where you'll land?
I've been there before. In fact, more  times than I'd like to admit. 😉
But every time I muster the courage to reinvent myself, to take that leap toward something, it always works out.
I'm stronger and braver than I think and SO ARE YOU.
When we "do it scared" – whatever that "it" is for you – we open up a world of possibilities to learn, grow and reinvent yourself in new and empowering ways.
And don't you agree that doing it scared is better than not doing it at all? 😁
Season 5's theme is simple – Do It Scared and Do It Anyway!
In this episode, I'm breaking down the "Do It Scared" mindset to help move you along your reinvention path. And I'm spilling the beans on my own do it scared gremlins that have held me back in the past (happily, not so much anymore!)
Tune in to learn:
✳️ What it means to "do it scared" (it's not as daunting as you think!)
✳️ Why acknowledging our fears is so important
✳️ Why you need both a compelling "why" AND the ability to do it scared to realize your dreams
✳️ How I've worked through my own do it scared mindset
✳️ Two questions to get you into action as you reinvent yourself
There's lots of inspiration in this short episode to get you thinking about how to do it scared as you reinvent yourself.
And it's a preview of my Do It Scared Toolkit that I'll be sharing in a few weeks!
Ready to take a leap to reinvent yourself and be reminded that you're braver than you think?
This do it scared reinvention episode is for you!
Mentioned in this episode:
******
Please Share What You Loved
Your feedback means everything to me! If you enjoyed this episode please rate and review on Apple Podcasts, Podchaser, Castbox or leave a comment at reinventionrebels.com
Please spread the word! Let's encourage more women to unapologetically embrace their Inner Reinvention Rebel and boldly pursue their wildest dreams.
******
Let's Stay in Touch!
Visit me at reinventionrebels.com
Check out other things I'm up to here: http://linktr.ee/reinventionrebels
Ready to pursue your midlife and beyond dreams? Here's a simple and fun way to get started and kick uncertainty to the curb! Download my audio cheat sheet, 5 Questions to Spark Your Curiosity and Inspire Your Reinvention Journey. Let's get inspired together. 🥳 It's never too late and you're never too old to pursue your dreams!
*********
Thanks for joining me, let's reinvent and get inspired together!
Let's connect:
Instagram: @reinventionrebels
Twitter: @rebelsreinvent
Facebook: @ReinventionRebels