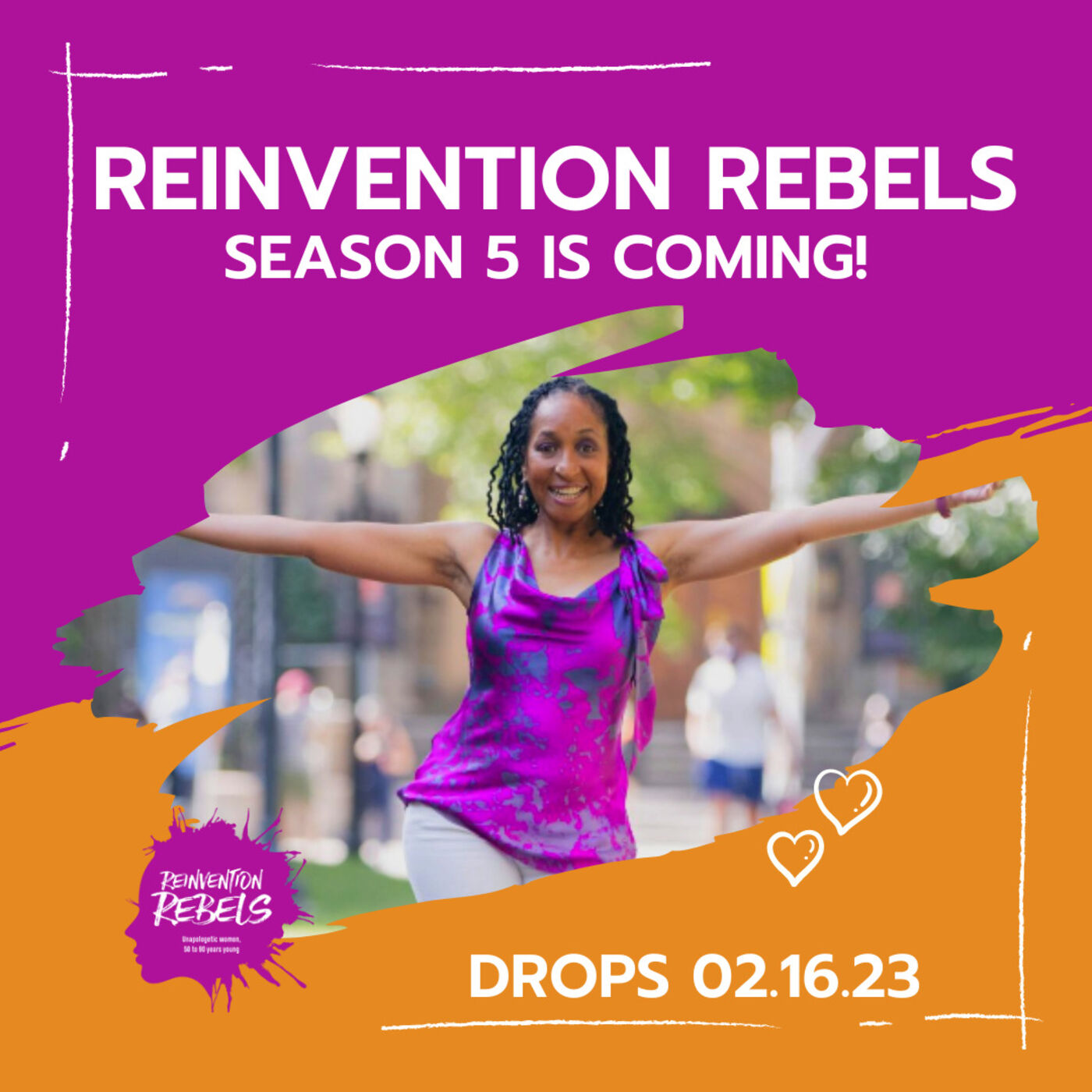 Are you sick of letting fear and uncertainty get in the way of pursuing your dreams?
Are you ready for bold stories from amazing midlife women that inspire you into action?
Need a reminder that you're stronger and braver than you think?
Season 5 of the Reinvention Rebels podcast is almost here and I can't wait for you to listen!
This season's theme – Do It Scared, Do It Anyway!
Yes people, we need to GO FOR IT even when we're unsure or afraid.
STOP playing small with your dreams.
Isn't it better to go for it, miss the mark, but learn from your mistakes rather than not try at all?
Sure, reinventing ourselves can bring up our fears – getting out there, trying something new, the fear of failure – there are many reasons we can hold ourselves back.
But on the other side of fear dwells new, juicy possibilities!
There's wisdom in our reinvention journey.
This season, I'll introduce you to a new set of Reinvention Rebels who:
✳️ used their fear to propel them forward
✳️ developed their self-trust muscle and bet on themselves
✳️ saw loss as the opportunity to create new beginnings
✳️ tuned out naysayers who questioned their "why"
✳️ focused on and prioritized their reinvention dreams
These amazing women stepped into the light and their purpose. They are on fire in the best kind of ways!
There is so much joy, inspiration and possibility in this new season and I can't wait for you to soak it up!
Get started by listening to this preview. Then look for the first episode of the season that drops on February 16.
P.S. Catch up on what you missed – check out the Season 4 highlights episode for a hit of reinvention inspiration while you wait for the new season to begin. So many inspiring reinvention stories waiting for you!
Please Share What You Loved
Your feedback means everything to me! If you enjoyed this episode please rate and review on Apple Podcasts,  Podchaser, Castbox or leave a comment at reinventionrebels.com
******
Let's Stay in Touch!
Visit me at reinventionrebels.com
Check out other things I'm up to here: http://linktr.ee/reinventionrebels
Subscribe to the Reinvention Rebels podcast on Apple Podcasts, Google Podcasts, or Spotify (or wherever you listen to your favorite podcasts!)
*********
*********
Thanks for joining me, let's reinvent and get inspired together!
Let's connect:
Instagram: @reinventionrebels
Twitter: @rebelsreinvent
Facebook: @ReinventionRebels