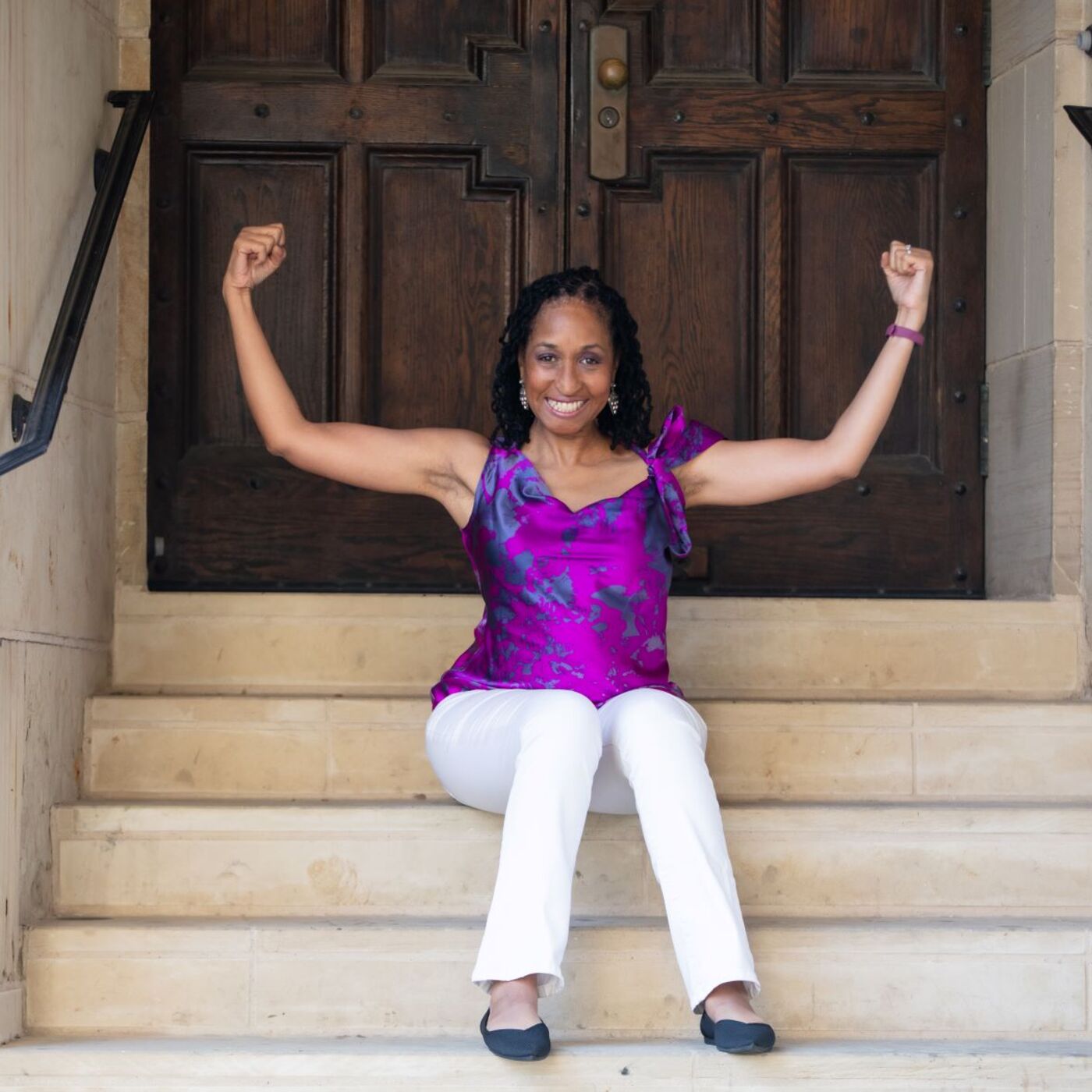 Reinvent Yourself: 3 Steps to Do It Scared!
Have you ever noticed that you are stronger, wiser and more courageous than you think? Yes YOU!
Those qualities exist within all of us and are key to reinventing ourselves.
Just like I did, you can reinvent yourself too.
But sometimes we have to build our Do It Scared muscle to bring those brave qualities out. 💪🏾
The good news: I have 3 simple strategies to help you build and flex this muscle as you reinvent yourself and crush those big goals of yours!
This episode builds on the recent episode, Reinvent Yourself: Why You Should Do It Scared and Do It Anyway! | How to Take Action in the Midst of Your Fears. (take a listen before or after for more inspiration!)
The prior episode explored what it means to do it scared and why we should go for it. Now we're talking "the how" – how do we actually reinvent ourselves when we're feeling scared, unsure or less than confident.
I'm sharing all my Do It Scared secrets that have helped me build my confidence and kick uncertainty to the curb as I reinvented myself.
I believe in you and your ability to reinvent yourself too!
Tune in to learn:
✳️ Why the "how" is just as important as your why for reinventing yourself
✳️ Why you must build your self-belief muscle to gain confidence and take that leap
✳️ How to tap into your inner wisdom to build a Do It Scared mindset
✳️ How you can use others' successes as inspiration for your own reinvention journey
✳️ How to build your "Reinvention Dream Team" that always has your back and encourages you when you can't encourage yourself.
There is wisdom, hope and possibility in this episode not to mention a mini Do It Scared roadmap! I can't make for you to listen.
And you'll love the cheat sheet I have for you so that you can get started with building your Do It Scared muscle.
Reinvention calls on us to get to know ourselves – to dig deep, uncover our why and overcome our doubts along the journey.  It's a muscle-building experience that can encourage inspired action!
Come join us, listen and Do It Scared!
You CAN reinvent yourself – at any age or any stage.
Mentioned in this episode:
******
Your feedback means everything to me! If you enjoyed this episode please rate and review on Apple Podcasts or Spotify.
Ready to pursue your midlife and beyond dreams? Here's a simple and fun way to get started and kick uncertainty to the curb! Download my audio cheat sheet, 5 Questions to Spark Your Curiosity and Inspire Your Reinvention Journey. Let's get inspired together. 🥳 It's never too late and you're never too old to pursue your dreams!
*********
Thanks for joining me, let's reinvent and get inspired together!
Let's connect:
Instagram: @reinventionrebels
Twitter: @rebelsreinvent
Facebook: @ReinventionRebels