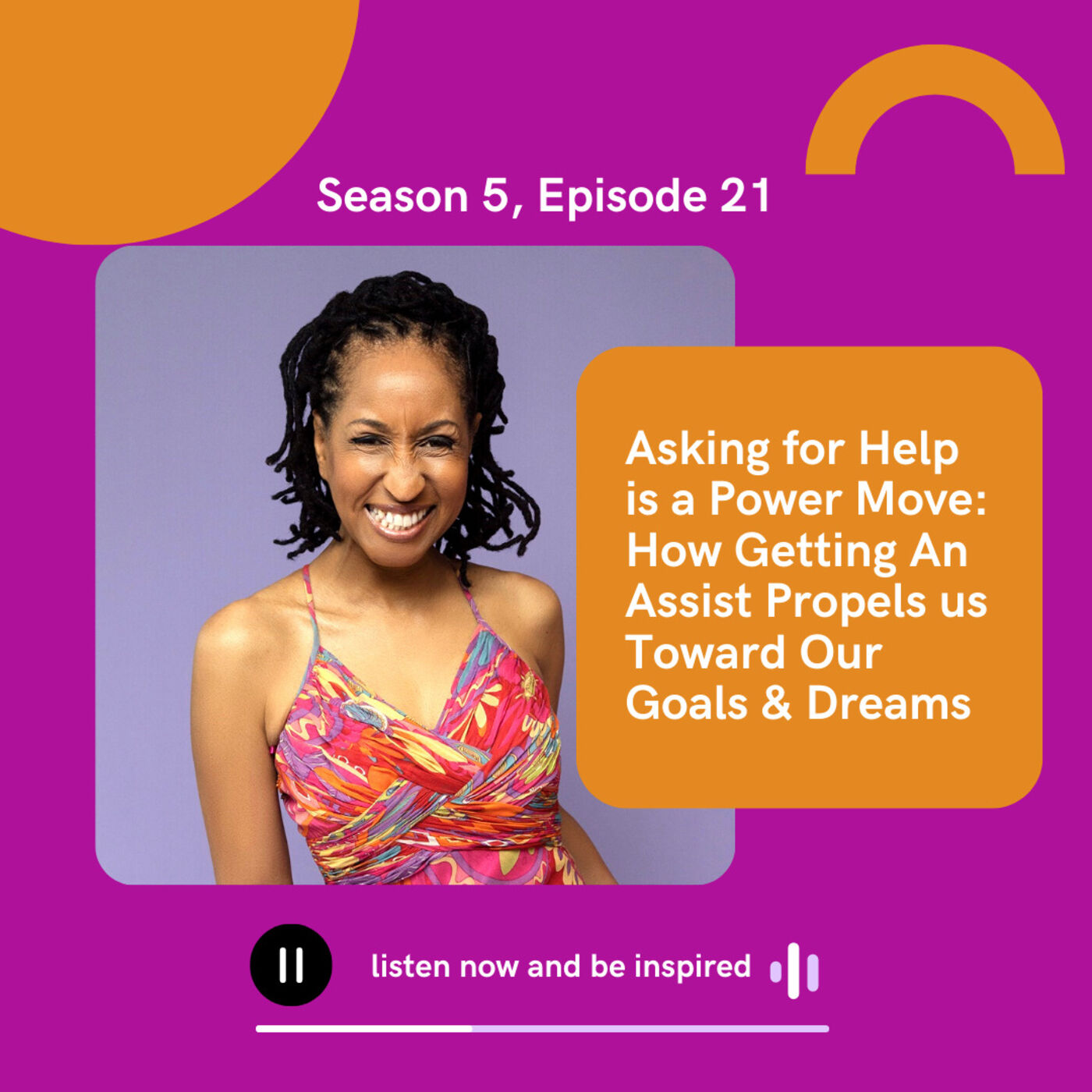 Here's a little secret: asking for help isn't a sign of weakness, but a catalyst that propels us towards our goals and dreams.
The truth is, asking for help isn't always easy, it's something I have grappled with at times.
But let me share with you how this simple act of asking for help transformed a live event at the recent International Festival of Arts and Ideas into a Reinvention Rebels podcast episode that can inspire your reinvention journey.
It all started with a technical challenge for which I had no answer, but with the guidance of my amazing team, we made it happen.
The result? A dynamic conversation with two  inspiring and remarkable women, Ellen Pankey and Lisa Franco.
The opportunity to speak at the Festival was amazing and I'm so happy we could re-broadcast this conversation for our Reinvention Rebels audience as an episode. If you didn't have a chance to listen last week, you're in for a treat.
In this short episode, I'm spilling the beans on the power of asking for help and how it made all the difference for me.
You'll learn:
✅ Why we should ask for help more readily (people WANT to help us!)
✅ How I was specifically able to overcome my challenges by asking for help
✅ How asking for help propels us forward as we reinvent ourselves
I know so many capable women are used to doing everything themselves. I've so been there.
But there's so much grace in letting our guard down, being open and partnering with others to help us on our journey.
Whether you're just starting out or have been on this journey for a while, I hope this episode will inspire you to get a little help from your friends as you take action towards your dreams.
Mentioned in this episode:
Please Share What You Loved
Your feedback means everything to me! If you enjoyed this episode please rate and review on Apple Podcasts, Podchaser, Castbox or leave a comment at reinventionrebels.com
Please spread the word! Let's encourage more women to unapologetically embrace their Inner Reinvention Rebel and boldly pursue their wildest dreams.
Ready to pursue your midlife and beyond dreams? Here's a simple and fun way to get started and kick uncertainty to the curb! Download my audio cheat sheet, 5 Questions to Spark Your Curiosity and Inspire Your Reinvention Journey. Let's get inspired together. 🥳 It's never too late and you're never too old to pursue your dreams!
*********
Thanks for joining me, let's reinvent and get inspired together!
Let's connect:
Instagram: @reinventionrebels
Twitter: @rebelsreinvent
Facebook: @ReinventionRebels